Meet "Green Screen Gal!"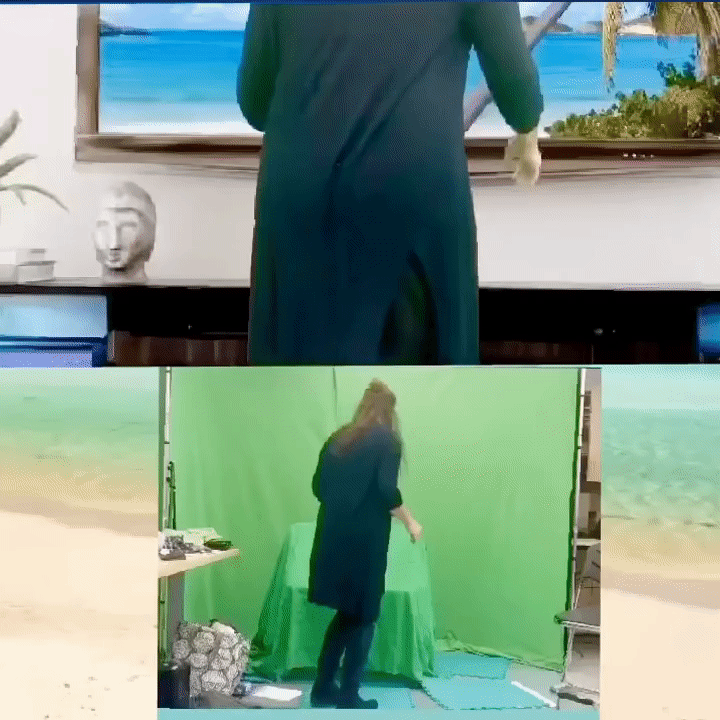 WELCOME EVERYONE!
This course is wonderful for beginners and experienced "green screeners" as well as ANY grade level or subject area teacher, and even administrators. You will gain the skills and provided resources to teach your students and assign these types of projects to spice up your existing curriculum, but also the confidence to create your own educational material! You will learn how to make your own homemade 'green screen studio' on a budget. Incorporating green screen can be truly easy as you could add it as an option to a project or unit you already teach and the benefits for students learning new skills are numerous. Everyone will also collect take-home ideas for immediate use in all curriculum areas as well as create your own green screen project using your existing curriculum. Join me for a guaranteed good time of magical green screen FUN!
Please FOLLOW and JOIN MY JOURNEY HERE!
Twitter: @GreenScreenGal
Instagram: @GreenScreenGal44
Facebook: Facebook.com/greenscreengal
TikTok: https://www.tiktok.com/@greenscreengal44
LinkedIn: www.linkedin.com/in/erikleeasandstrom
YouTube: https://www.youtube.com/c/erikasandstrom
Website: GreenScreenGal.com
Complete and Continue